As 2014 comes to a close, its exciting to think of all the great things that are going to happen in 2015, but we also want to remember all of the great things that have already happened in 2014. On this night, the last of all of the 365 nights we've had in 2014, let's celebrate what an amazing year it's been. You want to start 2015 with a bang, so here are a few ways I like to celebrate New Years Eve:
1. Mentos and Diet Coke exploding volcanos!
If you can't make the fireworks show, why not make your own explosion? Add a handful of Mentos to a 2-liter container of Diet Coke and watch what happens… When the Mentos come into contact with the carbonation of the soda, there is a chemical reaction and the soda fizzes up and explodes out of the bottle!!!
NOTE: Be sure to do this outside because it can get messy.  Use Diet Coke, not regular Coca Cola, to avoid a sticky mess – it doesn't have any real sugar so it cleans up more easily.
2. Movie Marathon
Some of my best New Years celebrations were sleep overs spent watching movies. One year, I watched three Mel Brooks's movies in a row! This is the perfect year for a Back to the Future marathon (perfect for kids 8+). 2015 is the same year Michael J. Fox traveled to in the second movie. Did they get it right?
3. Make your own Confetti or New Year crowns.
Who needs store-bought headwear or confetti when you can make it yourself with construction paper and tape? Have fun figuring out different ways to make a hat. How strange and weird can you make yours? Mine has paper spike to make it look like I have a Mohawk.
4. Make a Playlist of your favorite songs of 2014
Each year I like to make a playlist of the songs I listened to the most of that year. And then I make a mix-CD and have a dance party! Here is my 2014 playlist:
Happy – Pharrell Williams
Chicago – Sufjan Stephens
Everything is Awesome – Tegan and Sara feat. The Lonely Island (from The Lego Movie)
Ain't No Mountain High Enough – Marvin Gaye & Tammi Terrell
Diane Young – Vampire Weekend
Fooled Around and Fell in Love – Elvin Bishop (from Guardians of the Galaxy)
All is Love – Karen O and the Kids (from Where the Wild Things Are)
I Want You Back – Jackson 5
Ruby Tuesday – Rolling Stones
5. Try a new type of food!
Get takeout from a place you've never tried before and order items from the menu you've never tired. One year I got Indian food, and learned that I LOVE samosas and chicken tikka masala. It was a great way to start a new year and now I order those all the time!
6. Make resolutions together!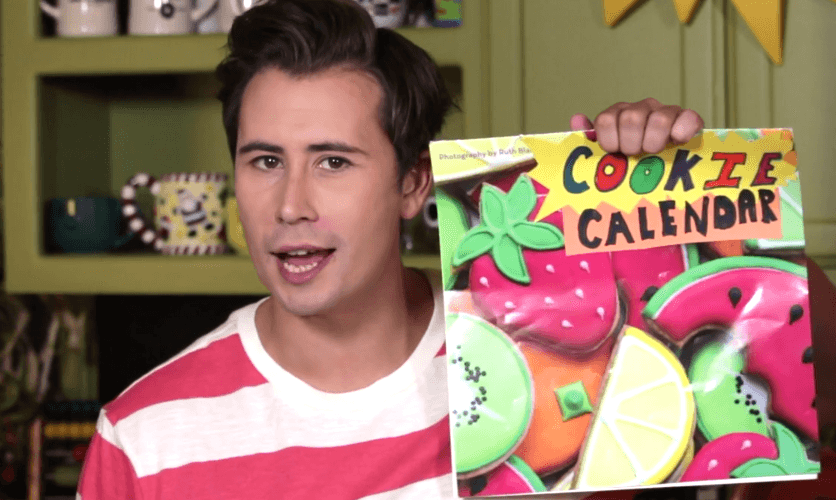 Think about all of your goals for 2015. What is something you want to do that you've never done before? Are there ways you can help around the house more or things you can do to make 2015 the best year ever? Maybe it's to practice piano so that you can play the theme to Star Wars, or to call your grandma more. Write it down, and hang it up on your wall to help remember the goals.
Stay tuned because next week I'll tell you my resolutions for 2015. I'll give you a hint:  I can't wait to cook up some fun next year!